About Us
Stella Manor offers modern conveniences in a premium setting. As you walk in the door, you might be surprised how "at home" you feel. Stella Manor Nursing and Rehabilitation was originally built in 1968 with an addition built on in 1972. In 2009, Stella Manor had a complete facility remodel, to meet the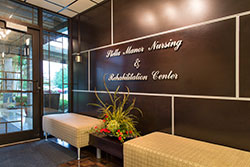 growing and always changing healthcare needs of the area. Stella Manor reconstructed covered patio areas for safe, fresh-air activities for our residents and families in 2013. To give you a better view of Stella Manor have a look at our photos here on our website, but the best way to appreciate what Stella Manor can offer you and your loved ones come and visit us. You will feel a comfortable atmosphere hopefully different than any other facility you have visited.
We are a licensed healthcare facility inspected and federally regulated by the Arkansas Office of Long Term Care by providing 24 hour skilled nursing care, inpatient physical therapy, occupational therapy, and speech therapy to the residents of Stella Manor Nursing and Rehabilitation. This 124-bed facility provides Medicare and Medicaid certified care with private and semi-private rooms; to help each individual regain or maintain their highest level of independence and functioning level.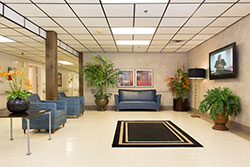 We offer Short-Term Rehabilitation, Long-Term Care services, Respite Care, Hospice Care as well as a secure Observation Unit. The secure Observation Unit offers specialized care for individuals that are at risk for increased falls, wandering and communication barriers that could lead to other issues and behaviors including specialized activities throughout each day. From the moment you enter our facility, we want you to experience the difference our facility has to offer. From our light filled day areas to our beautiful outdoor areas, we want you and your loved one to feel comfortable and safe when staying with us. You will notice that we not only take pride in caring for our residents but as well as the pride we take in our facility by keeping our building sparkling clean from the inside out.